Stories of Social Work and Social Reform in Athens
There are many stories related to the development and practice of social work in Athens—as well as to UGA School of Social Work—that move beyond the Athens Factory and the development of early social services for mill workers. Here, we will look at social reform and social work as they evolved within—and between—Athens' Black and white communities. These stories begin during a time of rigid racial hierarchy and White supremacy and continue through years of uneasy integration until the present.
After the Civil War in Athens, Black reformers sought to create opportunities to help community members access educational (e.g., The Knox Institute) and economic (e.g., the Corn Club) opportunities as they emerged from slavery. These 19th– and early 20th-century reformers rarely called themselves "social workers," but their efforts to build, protect, and enhance capabilities in their communities provide powerful examples for social workers today. It is important to note that the first school of social work in Georgia was established by Black educators at Atlanta University, an historically-Black institution, in 1920.
During the years after the Civil War and throughout the Progressive Era, Athens' charitably-minded, white women founded multiple voluntary societies to comfort, educate, and heal their community. For example, the Ladies Memorial Association provided comfort to families affected by the War; the United Daughters of the Confederacy tended the memorialization of the Confederacy; and the Athens Women's Club was founded to "help other women." These organizations were made up of white women whose efforts at "helping" primarily focused on white women and children.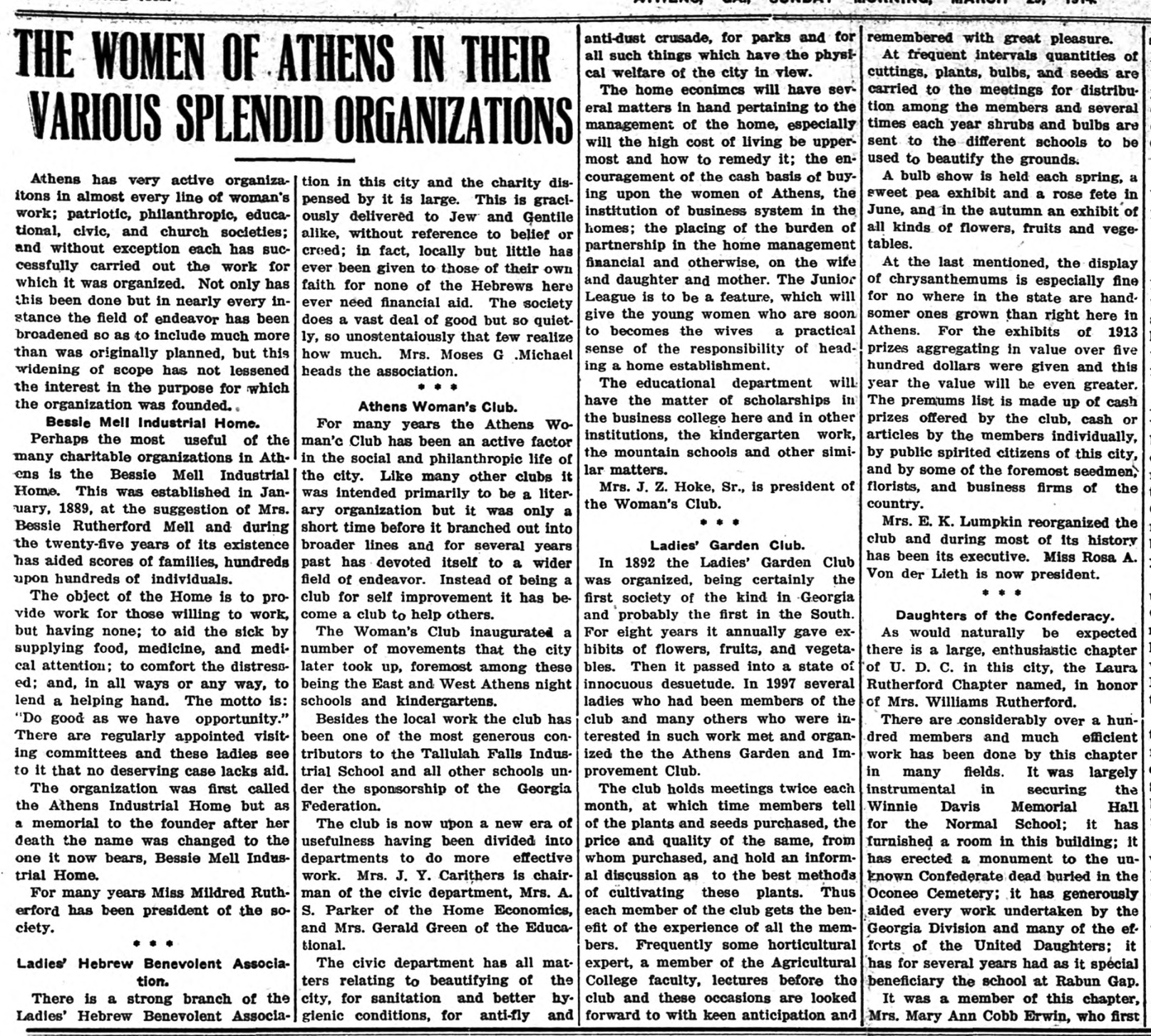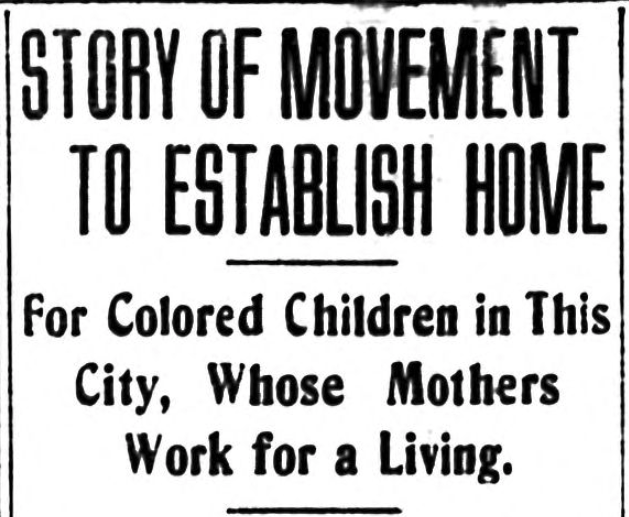 As you will see in these pages, the stories of Black and white Athenians working together in the early 20th century reveal the inequalities and attitudes of the time. Important examples include Martha Bass Holsey's "Home for Colored Children," the Black Mammy Institute, and Judia Jackson Harris' chapbook, Race Relations.
The stories presented here are just a few of many. In the past—as in the present—Athens was home to a great number of organizations, clubs, institutes, and non-profit organizations dedicated to improving the lives of members of this community. Feel free to contact Jane McPherson with corrections, ideas, and omissions.